Pianomania

The mysterious world of sound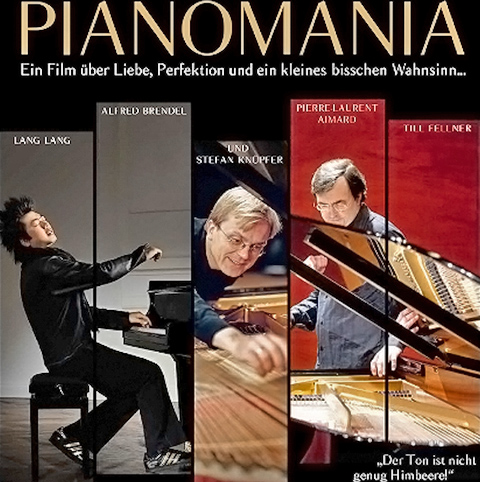 93 Min – Documentary – 2009
Director: Robert Cibis, Lilian Franck
Audio: German
Subtitles: German, English, Français, Italiano, Español
Pianomania is a film about love, perfection and a slight touch of frenzy.
"The sound doesn't breathe" – so complains the pianist Pierre-Laurent Aimard. This is a typical comment in the daily life of Stefan Knüpfer, chief technician and tuner at Steinway & Sons. As each piano has its own personality, each piece requires its own timbre and each interpretation acquires its own temperament.
Pianomania takes the audience on a humorous journey through the secret world of sound and accompanies Stefan Knüpfer on his extraordinary work with the world's greatest pianists, such as Lang Lang, Pierre-Laurent Aimard, Alfred Brendel and Rudolf Buchbinder. In order to select the right instrument for the virtuoso's vision, to tune it according to his wishes and to accompany him until he takes the stage, Stefan Knüpfer has developed nerves of steel, boundless passion and, above all, the ability to translate words into sounds.
The unusual film by Lilian Franck and Robert Cibis shows with heart and humour moments of absolute love of perfection and detail. Pianomania takes a unique look at the search for the perfect sound.
Trailer "Pianomania"
OVALplus members have full access to all films.
As a member you will find the film directly here.
This content is for members only.